[Flame King]Naught
Elite Vizard/Shinigami Division 2 - Captain/Vice-Captan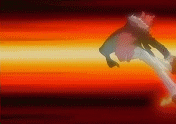 Gender

:

Posts

: 3190


Ryo (money)

: 399973


Rep!

: 3


Birthday

: 1996-02-15


Join date

: 2009-10-22


Age

: 23


GF/BF

: X


Ability

: La muerte Del Mundo LVL 3

Character Area
Name:: Naught
Level:





(9115/790001)


Exp:





(0/60000)

Subject: Nivea::Arrancar Fri Oct 23, 2009 6:51 pm

---

Name: Nivea
Real Age: 306
Age: 17
Ressurection: Rasgón, Desesperación (Literally Rip, Despair.)
Nivea grows short wings allowing him to use flight. Mastered speed. And he has an immense reiatsu while in his release. He has adept swordsmanship. He wields a sword made of light.
Segunda Etapa Ressureccion: He has the special ability to use his second level of ressurreccion. His speed and power increases. He also has an ability to use a double GRC oscuras.
Appearance: He wears typical arrancar clothes and spiky green hair. His sheathe is on his back as an assassins would be. The remnants of his mask rest on his jaw. Teeth on his jaw and a piece of mask around his left eye.
History: He was a vasto lorde before he turned arrancar. He ripped his mask off to obtain more power. He is a rogue arrancar because he disobeyed the rules set by aizen (for example using GRC.) He was one of a few to reach the second level of ressureccion. He wandered around without anything or anyone.
Crush / Lover: None.
Narora Araragi
Gardien-Key / Master Vizard / Co-Founder / Hokage-Hikarikage / The Silver Flash

Gender

:

Posts

: 4722


Ryo (money)

: 243263


Rep!

: -2


Birthday

: 1995-03-09


Join date

: 2009-10-09


Age

: 24


GF/BF

: Phantom Feara


Ability

: Sendo Getsuga Max: Fires a huge Red and Black Getsuga, a legondary attack that translates directly to 'Deathly Reiatsu Blast'.

Character Area
Name:: Narora Uchimaki
Level:





(7135/10000)


Exp:





(24020/33000)

Subject: Re: Nivea::Arrancar Fri Oct 23, 2009 6:53 pm

---

approved.

~~~~~~~~~~~~~~~~~~~~~~~~~~~~~~~~~~~~~~

Chibi Bet.

:

Spoiler:

And if it all shall fall apart

I will know deep in my heart

The only dream I had came true

Cause I was loved by you.

-Unloved.

(by Naught)
[Flame King]Naught
Elite Vizard/Shinigami Division 2 - Captain/Vice-Captan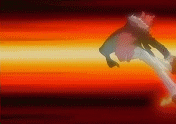 Gender

:

Posts

: 3190


Ryo (money)

: 399973


Rep!

: 3


Birthday

: 1996-02-15


Join date

: 2009-10-22


Age

: 23


GF/BF

: X


Ability

: La muerte Del Mundo LVL 3

Character Area
Name:: Naught
Level:





(9115/790001)


Exp:





(0/60000)

Subject: Re: Nivea::Arrancar Fri Oct 23, 2009 6:58 pm

---
Sponsored content

Subject: Re: Nivea::Arrancar

---