[Flame King]Naught
Elite Vizard/Shinigami Division 2 - Captain/Vice-Captan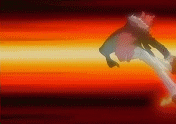 Gender

:

Posts

: 3190


Ryo (money)

: 400919


Rep!

: 3


Birthday

: 1996-02-15


Join date

: 2009-10-22


Age

: 23


GF/BF

: X


Ability

: La muerte Del Mundo LVL 3

Character Area
Name:: Naught
Level:





(9115/790001)


Exp:





(0/60000)

Subject: Encounter Mon Mar 15, 2010 7:58 pm

---

Naught is walking through the forest his hands in his pocket and his head down. Suddenly he feels a breeze and looks up at the greying clouds as the rain slowly started to fall pitter pattering on the ground as well as himself. He sighed and started to walk slower to enjoy the incoming rain storm. The rain began to pour over him as he felt another presence nearby. His eyes narrowed and he came to an abrupt halt.