Usuke [Nex]
Wolf Leader/ The Emo one




Gender

:

Posts

: 95


Ryo (money)

: 106524


Rep!

: 0


Birthday

: 1994-11-14


Join date

: 2010-01-02


Age

: 24


GF/BF

: haha im single as of last night


Ability

: Wolf Clan Kekai genkai-Ability to turn into an elemental wolf

Character Area
Name:: Nex
Level:





(1/10000)


Exp:





(0/4000)

Subject: Ka'Kari Prophacy Sun Jan 03, 2010 8:53 pm

---

Ka'Kari Prophacy Information:

Basic Information-

Name-Ka'Kari Noshou Uso Nashorou [made up name] Alias Ka'Kari Prophacy Type- Type S [Clan Prodigy Birth Ability] Forms- Noshou- The ablility to create any weapon in thin air and not through the structure of the body -Down Fall is that is restrains 20% of chakra for every weapon creationUso- The ability to make linings up the body that when striken the blow is deflected and can easyily be countered. -Down Fall is that it restrains 70% chakra for every other counter that is used.Nashorou- The ability to become a beast of a kind...its also known as the Humunculi state. -Down Fall is once this form is used you can never revert back and you need to kill to live. Forbidden form and very deadly it drains 90% of chakra from the body.

Advanced Information-

Background Information: The mark was created when the two bonds of the Ka'Kari are fused into the body of the child at birth...it is said that the weilder of such power always became insane and used the humunculi state killing them completly. The markings of the body relate to the elements they control (Earth, Air, Water). Marking Formation [where it is located and how to activate]: Earth: markings that are trailed down the left arm to the left palm along with the right to the right palm. The image of the earth mark are triangles of the color green.-Activation is only made due when the ninja sheds blood of another ninja it activates the insanity instinc which activates the humunculi state up to 50% Air: markings found alined down the whole body. the image of the air mark is spirals in the color of white.-Activation is made due when the ninja is near death in the earth marking state. it activates humunculi state up to 100% Water: markings found located in the joint areas. the image of the water mark is circles in colors of bright blue.-Activation is made due when the ninja is dead. the humunculi state activates and forms the body into a demon beast possessing the body possible revival from humunculi can only be made by all the kages at once if they don't die.
[Flame King]Naught
Elite Vizard/Shinigami Division 2 - Captain/Vice-Captan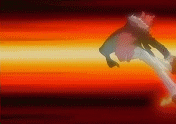 Gender

:

Posts

: 3190


Ryo (money)

: 398554


Rep!

: 3


Birthday

: 1996-02-15


Join date

: 2009-10-22


Age

: 22


GF/BF

: X


Ability

: La muerte Del Mundo LVL 3

Character Area
Name:: Naught
Level:





(9115/790001)


Exp:





(0/60000)

Subject: Re: Ka'Kari Prophacy Sun Jan 03, 2010 9:03 pm

---

APPROVED
(Unless another admin states otherwise)
Collard Chibi Fox Chakra
Espada Leader/The Whipped One

Gender

:

Posts

: 2118


Ryo (money)

: 318275


Rep!

: 1


Birthday

: 1993-08-20


Join date

: 2009-12-02


Age

: 25


GF/BF

: none


Ability

: Gran- Suzaku Tensho (guran - shujaku ten sei) Creates a high density Red and Black beam when shot from Zampakutou ( like Getsuga)

Character Area
Name:: Chakra
Level:





(414/1000)


Exp:





(0/52000)

Subject: Re: Ka'Kari Prophacy Mon Jan 04, 2010 3:53 pm

---

Wow long but approve since its not Op ^^

~~~~~~~~~~~~~~~~~~~~~~~~~~~~~~~~~~~~~~

Chibi bet

Chakra

Spoiler:

Yukichiyu

Spoiler:

Chakra's Theme Song

Spoiler:
phantom feara
Founder / Gardien / Quincy-Vizard / Queen of Life/The Epic Webmaster

Gender

:

Posts

: 4604


Ryo (money)

: 427099


Rep!

: 4


Birthday

: 1996-06-03


Join date

: 2009-10-09


Age

: 22


GF/BF

: Narora Uchimaki


Ability

: Undesided

Character Area
Name:: jackal hikari
Level:





(20/1000)


Exp:





(1600/33000)

Subject: Re: Ka'Kari Prophacy Mon Jan 04, 2010 4:42 pm

---

cool man approve

~~~~~~~~~~~~~~~~~~~~~~~~~~~~~~~~~~~~~~

Spoiler:

Spoiler:

tundra inuzuka:

Spoiler:
Narora Araragi
Gardien-Key / Master Vizard / Co-Founder / Hokage-Hikarikage / The Silver Flash

Gender

:

Posts

: 4722


Ryo (money)

: 241844


Rep!

: -2


Birthday

: 1995-03-09


Join date

: 2009-10-09


Age

: 23


GF/BF

: Phantom Feara


Ability

: Sendo Getsuga Max: Fires a huge Red and Black Getsuga, a legondary attack that translates directly to 'Deathly Reiatsu Blast'.

Character Area
Name:: Narora Uchimaki
Level:





(7135/10000)


Exp:





(24020/33000)

Subject: Re: Ka'Kari Prophacy Mon Jan 04, 2010 4:57 pm

---

Yes i approve also. your draw backs and powers even out perfectly.

APPROVED

~~~~~~~~~~~~~~~~~~~~~~~~~~~~~~~~~~~~~~

Chibi Bet.

:

Spoiler:

And if it all shall fall apart

I will know deep in my heart

The only dream I had came true

Cause I was loved by you.

-Unloved.

(by Naught)
Sponsored content

Subject: Re: Ka'Kari Prophacy

---