[Flame King]Naught
Elite Vizard/Shinigami Division 2 - Captain/Vice-Captan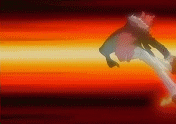 Gender

:

Posts

: 3190


Ryo (money)

: 399236


Rep!

: 3


Birthday

: 1996-02-15


Join date

: 2009-10-22


Age

: 23


GF/BF

: X


Ability

: La muerte Del Mundo LVL 3

Character Area
Name:: Naught
Level:





(9115/790001)


Exp:





(0/60000)

Subject: Espada Mon Nov 23, 2009 3:50 pm

---

0 Espada: Yammy Rialgo

I do not think Yammy should have been the cero espada. Sure hes strong but the shinigami had a much harder time fighting the supposedly weak shinigami than Yammy. Yammy had a problem with just charging in and not observing the fight. Plus hes over confident in his ability. Maybe someone else should have been the cero espada. I personally dislike Yammy.

1 Espada: Coyote Stark and Lilynette Gingerback

They rock. I love the release Los lobos. Also, Stark's laziness owns! Also guns are rare in bleach so thats another plus. Stark is awesome. Although it would be cool if he had more fights before he died. But, hey he went out with a bang. Hes still awesomeness!!!

2 Espada: Barragan Luisenbarn

I personally do not like Barragan but hes not so bad. Although due to his ability he was hard to get rid of. I dont like how he took charge over Stark though. But, his abilities are...um pretty cool.

3 Espada: Tia Harribel

Harribel is awesome! Her zanpakutou release is so cool and you can actually see her face. She should have been the Segunda espada. Harribel is so cool! Although I think I would prefer Nel as the only female espada. But, Harribel is still super cool!

4 Espada: Ulquiorra Schiffer

I think Ulquiorra is the best espada. Also, due to his second release I think he was maybe even stronger than the cero espada. He is probably the best in attitude and physical ability. And his wings rock! (Lol, random.) Seriously though I like his whole despair emo-ish theme.

5 Espada: Nnoitra Jiruga

Nnoitra is strong and pretty cool but I dont like what he did to grimmjow. You would think Nnoitra is weak from the way he picks on the weak but hes actually pretty strong. Also, Santa Teresa rocks! Nnoitra and his giant zanpakutou is good in my book.

6 Espada: Grimmjow Jaggerjaque

The most fun espada. Grimmjow is my second favorite arrancar period! He has so much fun in his battles and pantera is the best arrancar zanpakutou to me. I love how he releases as well. Although it would have been cool if he released it before Ulquiorra grabbed him and returned back to Hueco Mundo.

I dont really like espada from 7 to 9 so...............
Narora Araragi
Gardien-Key / Master Vizard / Co-Founder / Hokage-Hikarikage / The Silver Flash

Gender

:

Posts

: 4722


Ryo (money)

: 242526


Rep!

: -2


Birthday

: 1995-03-09


Join date

: 2009-10-09


Age

: 24


GF/BF

: Phantom Feara


Ability

: Sendo Getsuga Max: Fires a huge Red and Black Getsuga, a legondary attack that translates directly to 'Deathly Reiatsu Blast'.

Character Area
Name:: Narora Uchimaki
Level:





(7135/10000)


Exp:





(24020/33000)

Subject: Re: Espada Mon Nov 23, 2009 5:49 pm

---

not bad.

lol only you'd say somehting like that about Harribel

j/k j/k

~~~~~~~~~~~~~~~~~~~~~~~~~~~~~~~~~~~~~~

Chibi Bet.

:

Spoiler:

And if it all shall fall apart

I will know deep in my heart

The only dream I had came true

Cause I was loved by you.

-Unloved.

(by Naught)
[Flame King]Naught
Elite Vizard/Shinigami Division 2 - Captain/Vice-Captan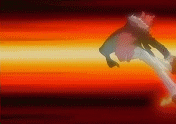 Gender

:

Posts

: 3190


Ryo (money)

: 399236


Rep!

: 3


Birthday

: 1996-02-15


Join date

: 2009-10-22


Age

: 23


GF/BF

: X


Ability

: La muerte Del Mundo LVL 3

Character Area
Name:: Naught
Level:





(9115/790001)


Exp:





(0/60000)

Subject: Re: Espada Tue Nov 24, 2009 1:20 pm

---